The NONCON PACK: A Bug Out Bag for When Coming Home is No Longer an Option (Full Color Edition)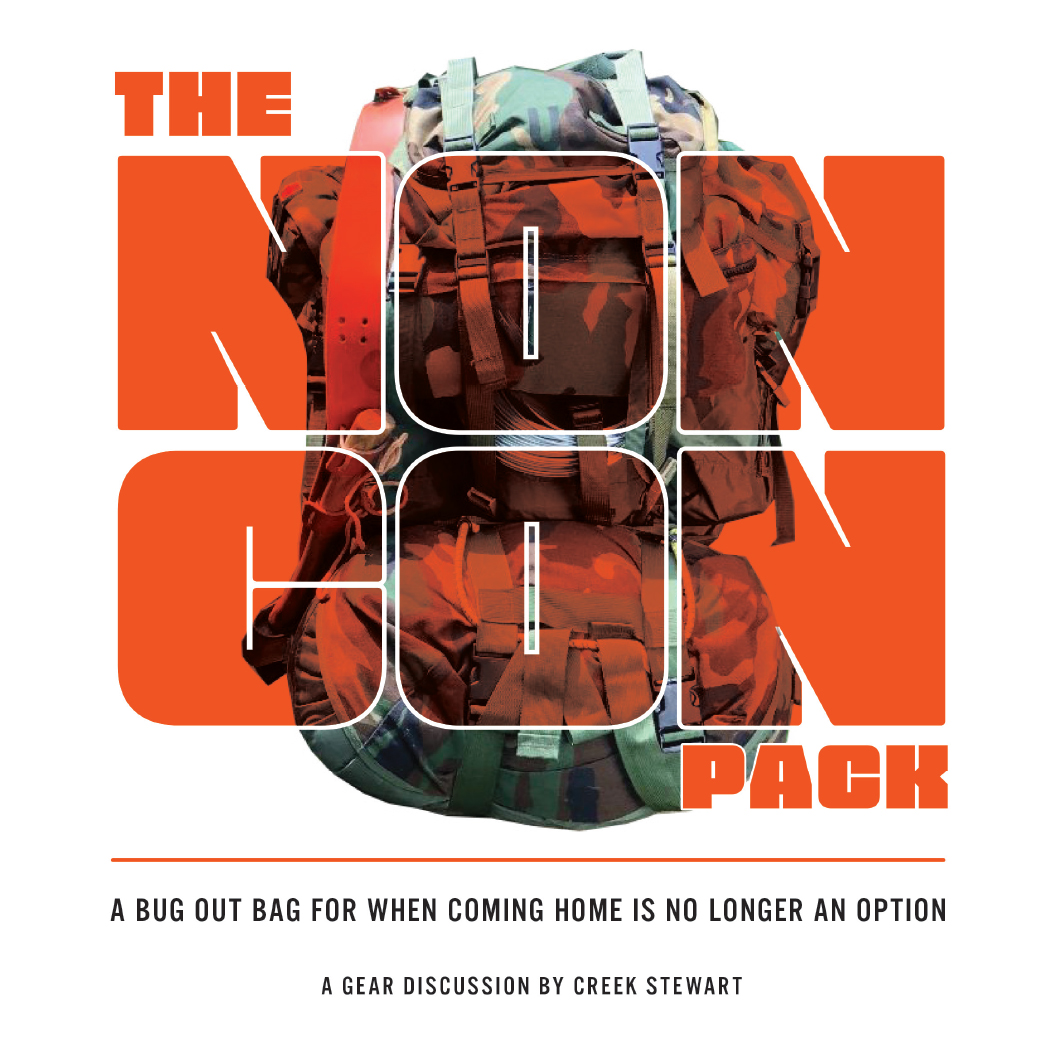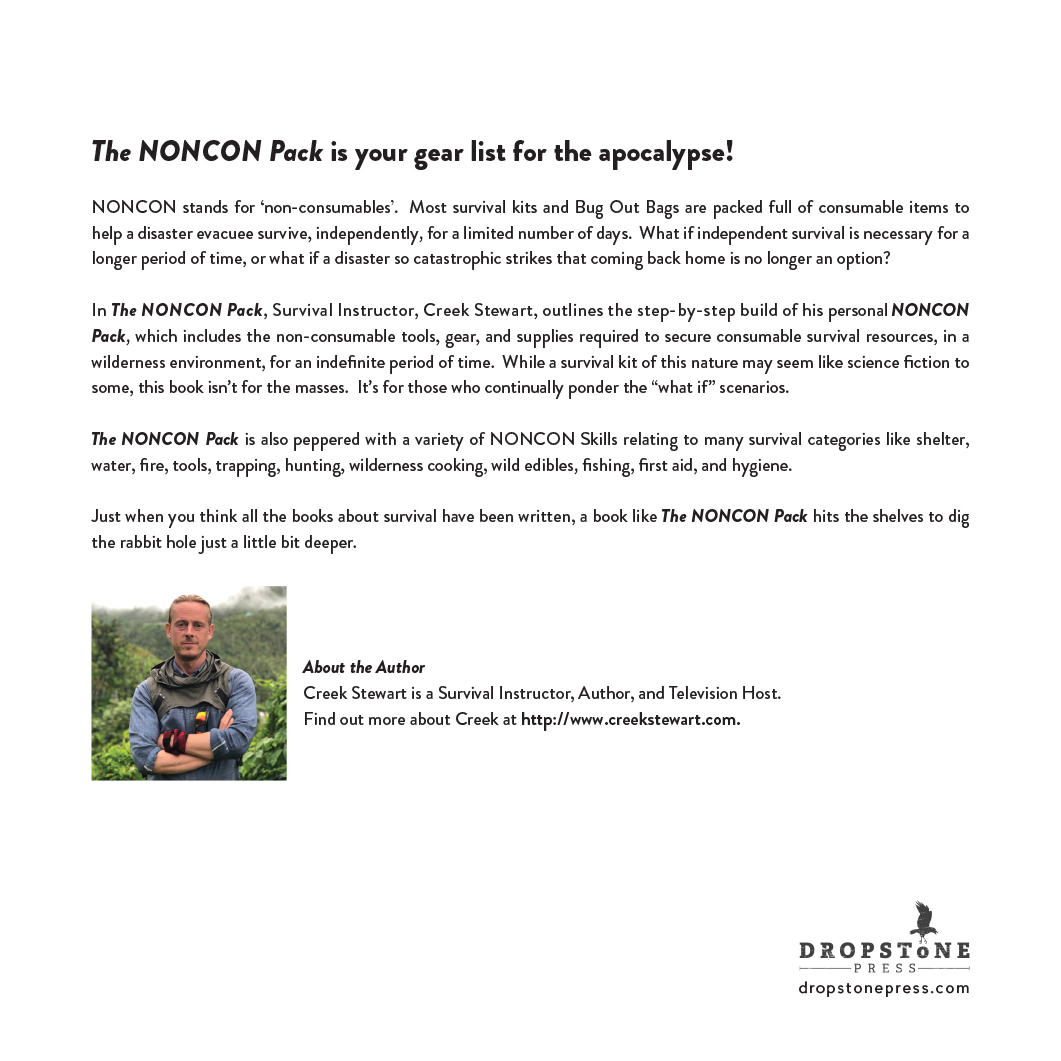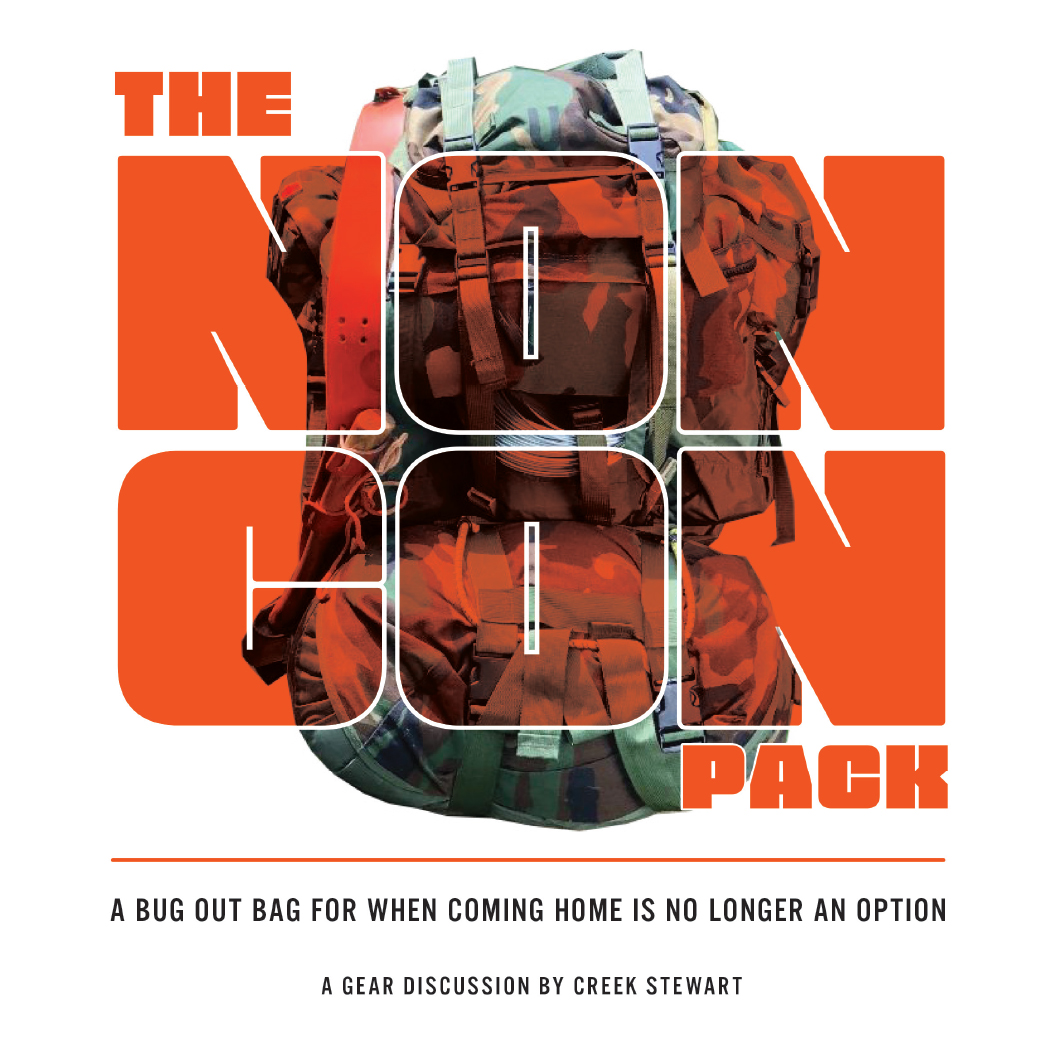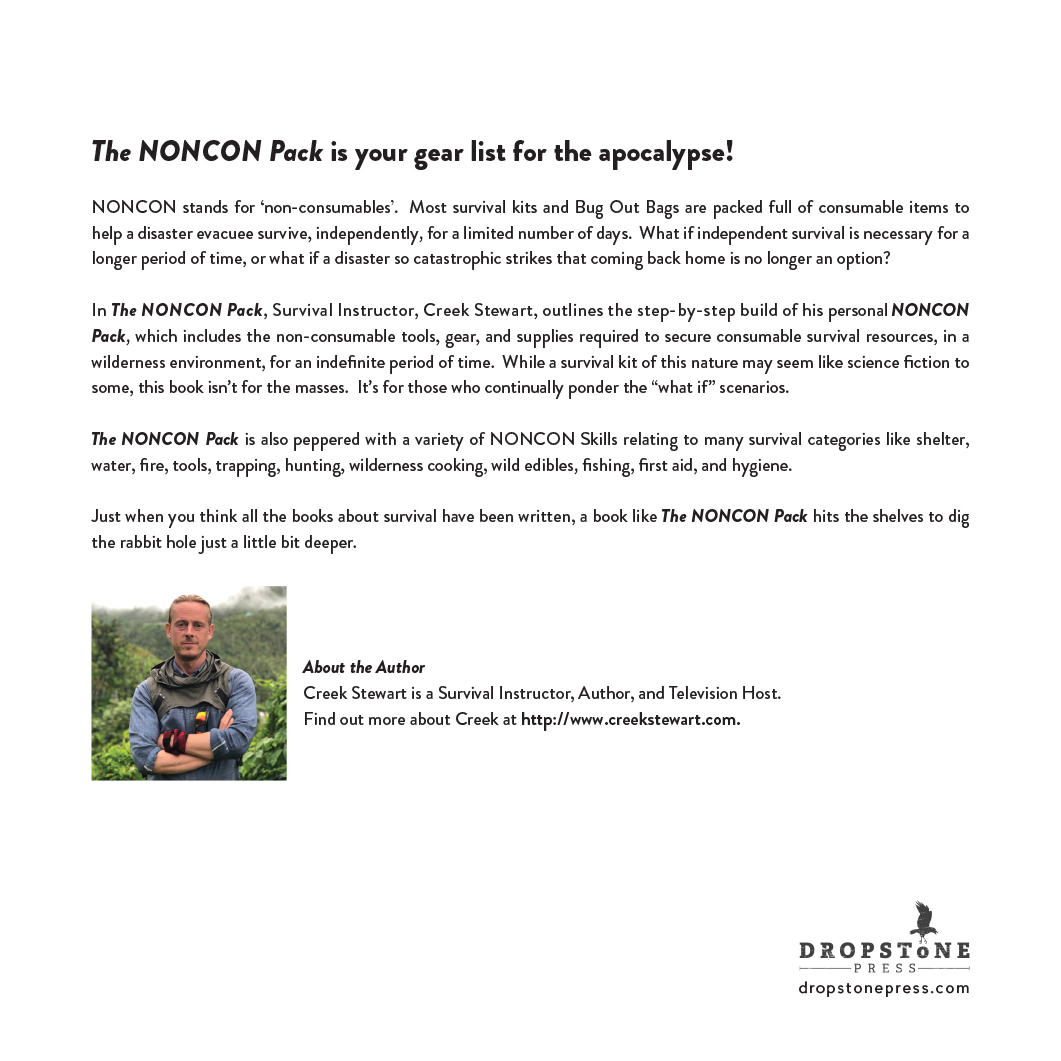 The NONCON PACK: A Bug Out Bag for When Coming Home is No Longer an Option (Full Color Edition)
THIS IS THE FULL COLOR VERSION of The NONCON PACK:
The NONCON Pack is your gear list for the apocalypse!
NONCON stands for 'non-consumables'. Most survival kits and Bug Out Bags are packed full of consumable items to help a disaster evacuee survive, independently, for a limited number of days.
What if independent survival is necessary for a longer period of time, or what if a disaster so catastrophic strikes that coming back home is no longer an option?
In The NONCON Pack, Survival Instructor, Creek Stewart, outlines the step-by-step build of his personal NONCON Pack, which includes the non-consumable tools, gear, and supplies required to secure consumable survival resources, in a wilderness environment, for an indefinite period of time.
While a survival kit of this nature may seem like science fiction to some, this book isn't for the masses. It's for those who continually ponder the "what if" scenarios. The NONCON Pack is also peppered with a variety of NONCON Skills relating to many survival categories like shelter, water, fire, tools, trapping, hunting, wilderness cooking, wild edibles, fishing, first aid, and hygiene.
Just when you think all the books about survival have been written, a book like The NONCON Pack hits the shelves to dig the rabbit hole just a little bit deeper.